Northern Italy offers stunning views and a relaxed lifestyle envied by visitors from around the world—and Lake Como represents the pinnacle of the area.
Home to celebrities and HNW individuals alike, beautiful properties are in no short supply; the region is famed for the handsome villas lining its shores.
Property finance for foreign investors can be difficult to come by in Italy, due to a limited number of lenders. However, Lake Como's global appeal makes it one of the easier spots to find a mortgage in.
What you need to know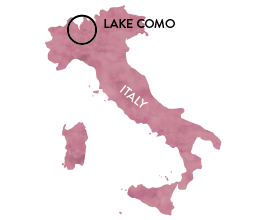 Lake Como offers a long rental season for property investors, due to its favourable climate.
The ultra-luxury rental market in Lake Como has the potential to be extremely strong: villas in the
region are reported to rent for over €100,000 a week.
100% gross LTV mortgages are available
on a capital repayment basis, with 40% of the loan amount to be invested with the lender for the life of the loan.
Land Registry taxes: €200
Legal fees: 1-2%.
Notary fees: 2.5-3%.
Registration tax: 2% for main residence/ 9% for non-residents