New York is widely considered 2018's most desirable spot for HNW investors. Like London, political uncertainty has done little to dampen the global appeal of the city that never sleeps.
The financial heart of the United States, New York's thriving culture, gastronomic excellence and luxury boutiques make high-rise living an appealing option for HNW clientele. Limited supply on the island of Manhattan keeps prices high, but regeneration in the outer boroughs offers good opportunities for savvy investors.
What you need to know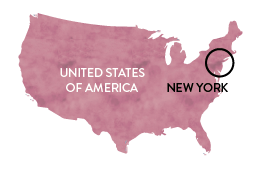 Many apartment blocks in Manhattan are 'co-ops', in which you buy shares in the corporation entitling you to a proprietary lease, rather than buying an individual unit.
Exclusive 'co-ops' often have intensive screening processes and are difficult to rent out; look for a 'condo' for more flexibility.
Unlike in Europe, dry loans are readily available for higher loan amounts, i.e. $3million USD or above.