A favourable tax climate and low living costs make Lisbon an appealing option for international buyers seeking a European base. Portugal's capital has undergone significant regeneration over the last decade, increasing its desirability as a luxury lifestyle location.
Even more appealing is Portugal's 'Golden Visa' program, which has lured many non-EU nationals to buy in the area. Property prices are still very reasonable, but recent reports have indicated that price growth in Lisbon is accelerating, due to a lack of supply.
What you need to know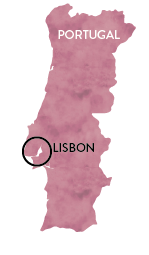 Under Portugal's 'Golden Visa' scheme, non-residents investing over €500,000 in property can be considered for a visa, which constitutes five years residency.
Buyers typically pay a deposit of between 10-30% upon signing the sales agreement to purchase, called the "Contrato de Promessa de Compra e Venda".
This agreement must also be notarised before you can move on with the process, and has a seven-day cooling-off period once signed.Legal fees and taxes are between 6-10%.