Prime luxury ski chalets in the French Alps are a highly secure option for HNW property investors. Like the Côte d'Azur, this area offers both true lifestyle and pure investment value.
There is a dearth of supply but huge demand, which means Alpine property is appreciating rapidly in value. Beginning a private banking relationship can be complicated, so it's important to consider your finance options early, using a broker with access to a wide range of lenders.
What you need to know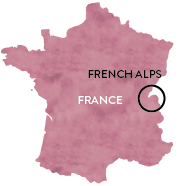 Retail banks have a high appetite for mid-sized loans for chalets in hotspots such as Chamonix and Morzine. These lenders often offer higher LTVs, as
well as credit-only relationships, which do not require the placing of AUM with the lender.
If you do wish to approach a private bank, you will likely have to place AUM, because private banks will typically only lend in the area as a route into managing a client's assets.
Seasonal lettings provide a lucrative income stream for investors.
Legal fees and taxes can range from 3.5-7.5%.
*Project costs include acquisition, notary fees and taxes, renovation/development works, arrangement fees and rolled-up interest.