The French Riviera provides one of the world's most prestigious property markets. Offering not only investment but true lifestyle value, this location looks set to continue attracting global HNW individuals for many years to come.
However, this is not to say that purchasing property along the Côte d'Azur is restricted to the wealthiest of investors. Throughout the French Riviera, there remains a wide range of properties for purchasers of holiday homes and seasoned commercial developers alike.
What you need to know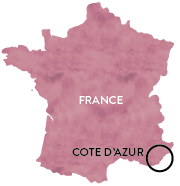 The Côte d'Azur is a more liquid area than locations like the Alps. For this reason, there are more opportunities for "marchands de biens" to invest in property without placing AUM, which is appealing for those who do not wish to initiate a private banking relationship.
Clients who are prepared to embark on a new private banking relationship can secure loans on a 100% gross LTV basis, with 20% of the loan amount to be invested with the lender for the life of the loan. Liquid clients with a diverse range of assets may need to place even less.
Legal fees and taxes can range from 3.5-7.5%. *Project costs include acquisition, notary fees and taxes, renovation/development works, arrangement fees and rolled-up interest.